Make the most of your shopping experience by creating
an account. You can:

Access your saved cars on any device.
Receive Price Alert emails when price changes,
new offers become available or a vehicle is sold.



Not registered? click here
Drive Your Dream Car At An Infiniti Dealer Washington DC
When it comes to finding the perfect luxury vehicle, there's no better choice than an Infiniti. If you're in Washington DC, then you can find your dream car at a local Infiniti dealer, like Exclusive Automotive Group, that offers a wide selection of models and trim levels. There's something for everyone. From entry-level cars to luxurious sedans and coupes, you'll find a perfect fit for your lifestyle and budget at our Infiniti dealer in Washington DC.
Benefits Of Owning An Infiniti Vehicle
Infiniti is a luxury vehicle brand that offers a range of sedans, SUVs, and coupes. Here are some benefits of owning an Infiniti vehicle:
Superior Performance
Infiniti cars are known for having great performance, which makes them a great choice for drivers who want the most power and control they can get. The brand's range of sophisticated engines and cutting-edge technologies make sure that every ride is smooth, responsive, and efficient. An Infiniti vehicle is designed to respond instantly to driver input and is equipped with features like direct adaptive steering and intelligent all-wheel drive to enhance performance.
Luxury Features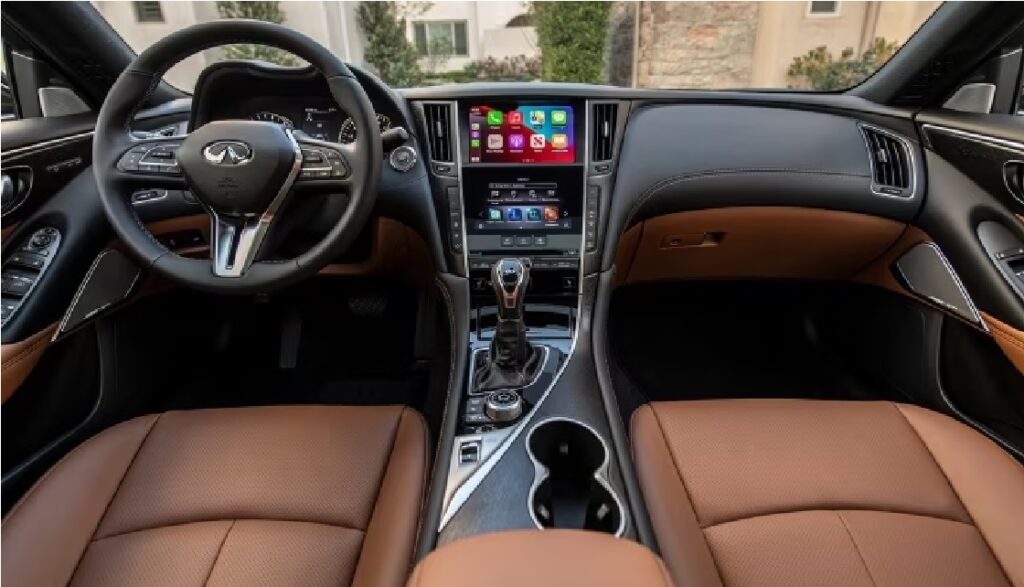 Infiniti cars come with a variety of high-end features to give drivers the most comfort, luxury service, and convenience possible. From heated leather seats to premium audio systems, navigation systems, and more, you'll enjoy every minute behind the wheel of an Infiniti.
Advanced Safety Technologies
Infiniti vehicles have been designed with advanced safety technologies to keep you and your passengers safe on the road. The brand's range of driver-assistance systems, such as adaptive cruise control and collision mitigation, help prevent accidents while keeping you in control of your vehicle.
Style And Design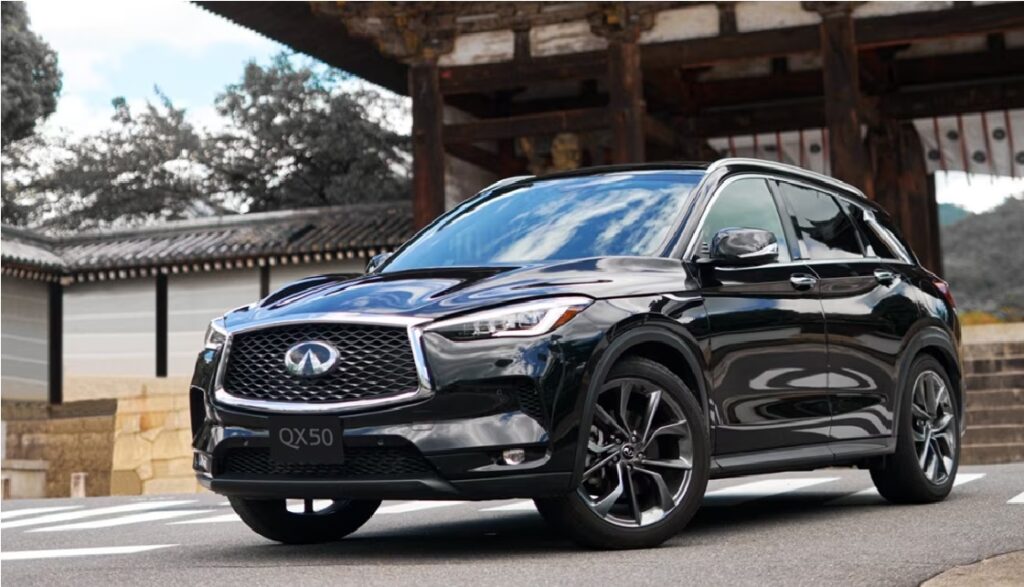 Infiniti vehicles are known for their stylish and visually appealing designs. Featuring an elegant blend of curves, sharp lines, and smooth surfaces, each Infiniti vehicle boasts a distinctive look that stands out from other luxury cars on the market. Carefully crafted details like its iconic double-arch grille and sculpted hood further enhance the brand's distinctive design language.
Resale Value
Infiniti vehicles offer drivers a unique combination of luxury, performance, and safety features. With high resale values and a range of sophisticated features, you can enjoy all the benefits of owning an Infiniti vehicle without worrying about its long-term value. Infiniti vehicles are designed to withstand wear and tear with minimal depreciation over time.
Warranty
When you purchase an Infiniti vehicle, you'll benefit from the brand's impressive warranty coverage. The Basic Limited Warranty covers a range of mechanical and electrical components for up to four years or 50,000 miles, while the Powertrain Limited Warranty offers additional protection for specific powertrain components for up to six years.
Top-Of-The-Line Infiniti Vehicle Models
Infiniti is a superior vehicle brand that makes a wide range of stylish and fast cars. Here are some of the top-of-the-line Infiniti vehicle models:
Infiniti QX80
This full-size luxury SUV is Infiniti's flagship vehicle. It offers a powerful 400-horsepower V8 engine and comes with an array of luxury features, such as heated leather seats, a premium audio system, and advanced driver-assistance technologies. With its spacious interior, comfortable ride, and impressive towing capacity, the QX80 is an ideal choice for those looking for a luxurious SUV.
Infiniti Q60
The Infiniti Q60 is a two-door coupe that offers sporty performance and style. Available with a range of high-performance engine options and features like adaptive suspension and direct adaptive steering, the Q60 is sure to turn heads on any road.
Infiniti Q50
The Q50 is a four-door sedan that combines luxury with powerful performance. With its intuitive all-wheel drive system, advanced safety features, and 300-horsepower V6 engine, the Q50 is a good choice for those looking for a powerful and stylish sedan.
Infiniti QX50
The Infiniti QX50 is a luxury crossover SUV that combines versatility and luxury in a way that no other vehicle can. With a spacious interior featuring ample seating for five, advanced safety features such as blind-spot monitoring, pedestrian detection, lane-keep assist, and a powerful yet fuel-efficient engine, the QX50 is the perfect vehicle for families or those looking for a luxurious and versatile SUV.
Infiniti QX60
The QX60 is a midsize luxury SUV with a comfortable and roomy interior, advanced safety features, and a smooth, quiet ride. It also features a hybrid powertrain option for those looking for increased fuel efficiency. With its luxury features, advanced technologies, and sleek styling, the QX60 is an excellent choice for anyone looking for a reliable and stylish SUV.
Infiniti QX55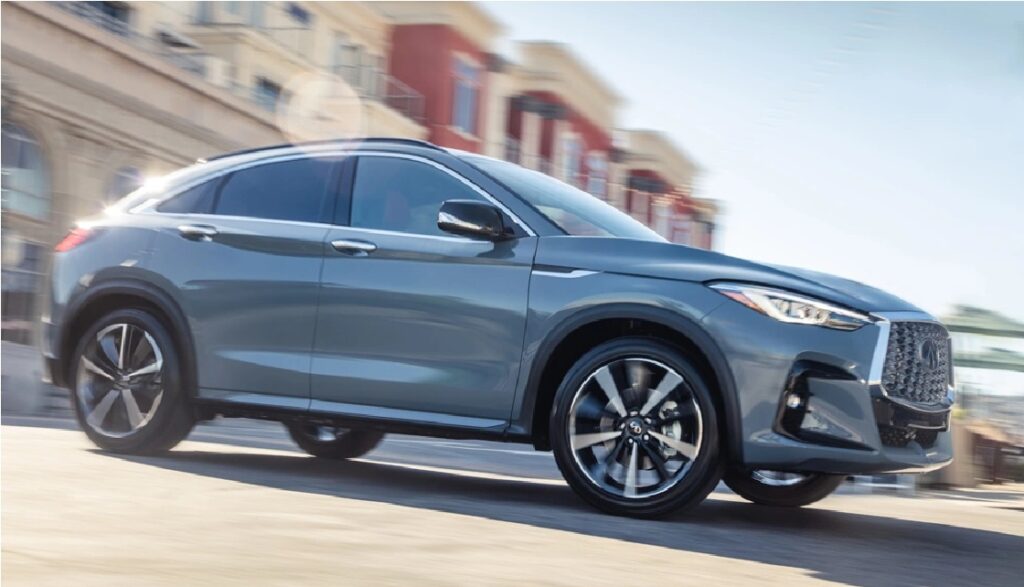 The Infiniti QX55 is a stylish SUV coupe with an eye-catching design and cutting-edge performance. Featuring a 2.0L turbocharged engine, advanced driver-assistance technologies, and luxurious interior appointments like quilted leather seats, the QX55 is sure to turn heads wherever you go.
Best Infiniti Dealership In Washington DC
Washington DC is home to some of the best Infiniti dealerships in the country. If you're searching for a new or used Infiniti vehicle, Exclusive Automotive Group can help you find your dream Infiniti car. Here is why:
Exceptional Customer Service
At Exclusive Automotive Group, they strive to provide the highest level of Infiniti service. From helping you find the right financing option to answering any queries you may have about your vehicle, their team of knowledgeable and friendly staff is there to help in every step of the inventory search.
Wide Range Of Inventory
Exclusive Automotive Group offers a wide selection of new and used Infiniti vehicles. Whether you're looking for a sleek sedan, a powerful SUV, or something in between, they have the perfect vehicle to meet your needs.
Competitive Prices 
Exclusive Automotive Group offers some of the most competitive prices on Infiniti vehicles in Washington DC. They also offer special financing options and incentives to help ensure you get your perfect car. You can be sure you're getting the best deal possible with their team of knowledgeable and experienced sales staff.
Knowledgeable Sales Staff
Exclusive Automotive Group's sales staff is highly trained and knowledgeable about Infiniti vehicles. They'll help you find the perfect car to fit your needs, budget, and lifestyle within sales hours. You can be sure their team of experts will have the answer to any question you may have.
Top-Notch Service And Maintenance
Exclusive Automotive Group offers top-notch service and major repairs for all their vehicles. Their state-of-the-art service center is staffed with factory-trained technicians who use the latest technology of maximum reset service to keep your car running smoothly.
Test Drive One Today At Exclusive Automotive Group!
If you want a new or used Infiniti vehicle in Washington DC, the best place to go is Exclusive Automotive Group. Their knowledgeable sales staff will help you find your dream car and answer any questions you may have. Once you've found the perfect vehicle, it's time to take it out for a test drive!