Make the most of your shopping experience by creating
an account. You can:

Access your saved cars on any device.
Receive Price Alert emails when price changes,
new offers become available or a vehicle is sold.



Not registered? click here
Explore New & Pre-Owned Volkswagen Dealer Washington DC
Our VW dealership in the Washington, DC area provides a diverse selection of both new and pre-owned vehicles. Whether you're searching for a reliable sedan, an efficient hatchback, or an adventurous SUV, we have a vehicle that will suit your lifestyle and budget. Our selection of new Volkswagen models spans the entire range, from timeless classics like the Jetta and Passat to modern favorites such as the Tiguan and Atlas. We also offer a large inventory of pre-owned vehicles from other popular brands in addition to VW. 
Why Is A Volkswagen A Good Option Car?
Volkswagen is a great choice for people who want to experience safe and fashionable cars. The company's vehicles are known for their durability, performance, and affordability. Volkswagen also offers great customer service and a wide range of models.
Safety Features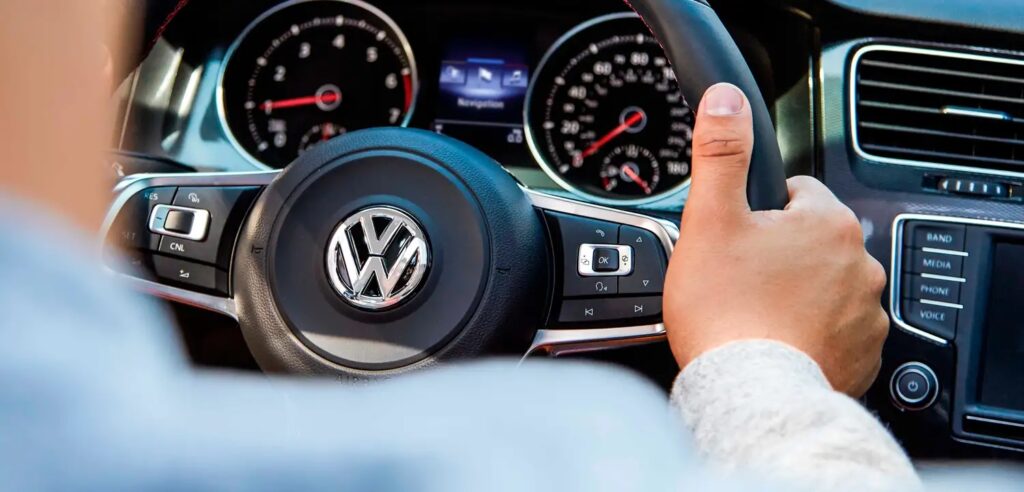 Volkswagen cars are known for their advanced safety features. Many models have forward-collision warnings, adaptive cruise control, lane departure warnings, and blind-spot monitoring. Additionally, Volkswagen has received high safety ratings from organizations such as the National Highway Traffic Safety Administration (NHTSA) and the Insurance Institute for Highway Safety.
Reliability
Volkswagen cars are known for their reliability. Many models have proven to be long-lasting and dependable. Volkswagen also offers a comprehensive package, including a 6-year/72,000-mile limited warranty and 24-hour roadside assistance. This makes it easy to keep your Volkswagen running smoothly, even in the most challenging conditions.
Style and Comfort
Volkswagen models have a distinct style that stands out from other vehicles on the road. The interiors are also designed for comfort, with supportive seating and plenty of legroom. Many models feature an intuitive touchscreen interface, Bluetooth connectivity, and other modern tech features to make your ride even more enjoyable.
Fuel Efficiency
Volkswagen cars are designed with fuel economy in mind, and many models feature engines, transmissions, and aerodynamic designs that make them more efficient. For example, the Volkswagen Golf has a turbocharged engine that gives it a good mix of power and efficiency while still getting 38 mpg on the highway, according to the EPA. The VW Jetta also gets great gas mileage. According to the EPA, it gets 40 mpg on the highway.
Environmental Friendliness
Volkswagen is committed to reducing its environmental impact. The company has developed several eco-friendly technologies, including hybrid and electric vehicles. Additionally, Volkswagen has implemented sustainable practices in its manufacturing process, such as using recycled materials and reducing waste.
Top Volkswagen Models
Our Volkswagen dealership offers a wide range of vehicles to suit drivers of any budget or lifestyle. Here are some of the top models that Volkswagen has to offer:
Volkswagen Golf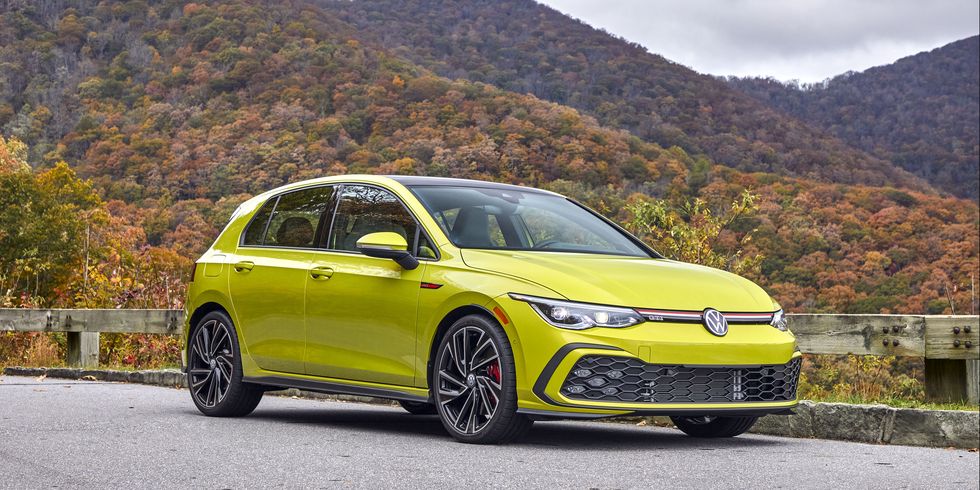 The Volkswagen Golf is a popular hatchback car that is known for being flexible, useful, and fun to drive. It has won a lot of awards for how well it works and how it looks. It also has a lot of high-tech features, like adaptive cruise control, parking sensors, lane departure warning, and blind-spot monitoring.
Volkswagen Jetta
The Volkswagen Jetta is a compact sedan known for its affordability, fuel efficiency, and contemporary design. It includes features like a panoramic sunroof, heated seats, and a touchscreen infotainment system. It has earned notable safety ratings from the NHTSA and the IIHS.
Volkswagen Tiguan
A compact SUV that offers a spacious and luxurious interior and advanced features such as a panoramic sunroof, adaptive cruise control, and a digital cockpit display. It is also known for its smooth and responsive handling, making it a great choice for city and highway driving.
Volkswagen Passat
The Passat is a midsize sedan that offers a refined and luxurious driving experience. It features a spacious and comfortable interior, advanced safety features such as a rearview camera, blind-spot monitoring, and rear cross-traffic alert, and a range of technology features such as a navigation system, a touchscreen infotainment system, and a digital cockpit display.
Volkswagen ID.4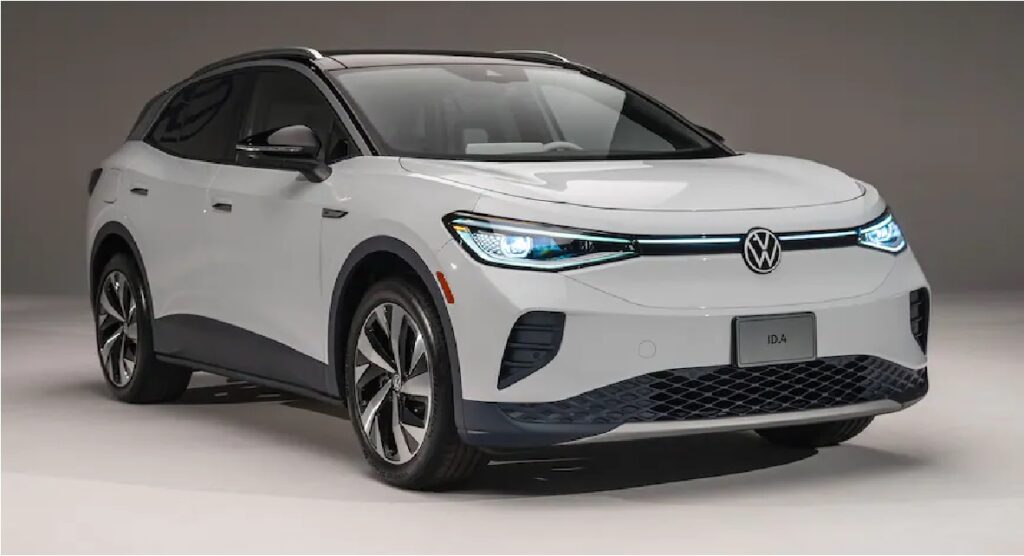 The Volkswagen ID.4 is an all-electric SUV that offers a range of up to 250 miles on a single charge. It has a roomy and modern interior, as well as high-tech features like an augmented reality head-up display and a voice-activated infotainment system. It also has eco-friendly features like regenerative braking and a climate control system that uses less energy.
How To Access The Best Volkswagen Dealer In Washington DC
For the best deals on new and used Volkswagen vehicles in Washington DC, you can't go wrong with Exclusive Automotive Group. Here are some steps to take in order to get the best Volkswagen deals:
Get Website Experience
Visiting the Exclusive Automotive Group's website is a great way to access the best Volkswagen dealer in Washington DC. With an easy-to-use layout, customers can easily search through and view their inventory of new and used cars to find the perfect car for their needs. Customers can also take advantage of special offers and promotions that are only available online.
Check The Inventory
Exclusive Automotive Group offers a wide selection of new and used Volkswagen vehicles. Customers can search through their inventory to find the perfect car for their needs, from affordable commuter cars to luxurious SUVs. The sales team is also available to answer any questions customers may have about specific models or features.
Get Financing 
Exclusive Automotive Group also offers financing options to help customers make their dream car a reality. Customers can apply online and get pre-approval in as little as 24 hours, which makes buying a Volkswagen vehicle easier than ever. The sales team is also available to answer any questions customers may have about the financing process or the different car loan options available.
Buy With Leasing Plans
Leasing is a great option for people who want to enjoy the benefits of owning a Volkswagen car without making a long-term commitment. Exclusive Automotive Group offers leasing options that provide flexible terms and payment plans, allowing customers to lease their dream car and upgrade when they're ready.
After-Sales Service
A good Volkswagen dealer should also provide after-sales, maintenance, and repair services. Look for a dealership with a service department that is staffed with certified technicians and offers convenient hours and appointments. Exclusive Automotive Group offers a full range of services, from oil changes to engine repairs, in order to keep your Volkswagen running smoothly and reliably. 
Test Drive A Volkswagen Today At Exclusive Automotive Group
At Exclusive Automotive Group, we make it easy to find the perfect Volkswagen vehicle for your needs. With our selection of new and used VWs, competitive financing options, and after-sales services, you can drive away in your dream car with confidence. Contact us today to take a test drive or learn more about our services!